Notification card payment
If you have received a notification card you can register here and enter the depot number on the card to pay for your item. You can choose home delivery or collection at the Post Office.
You can find your Depot Number here: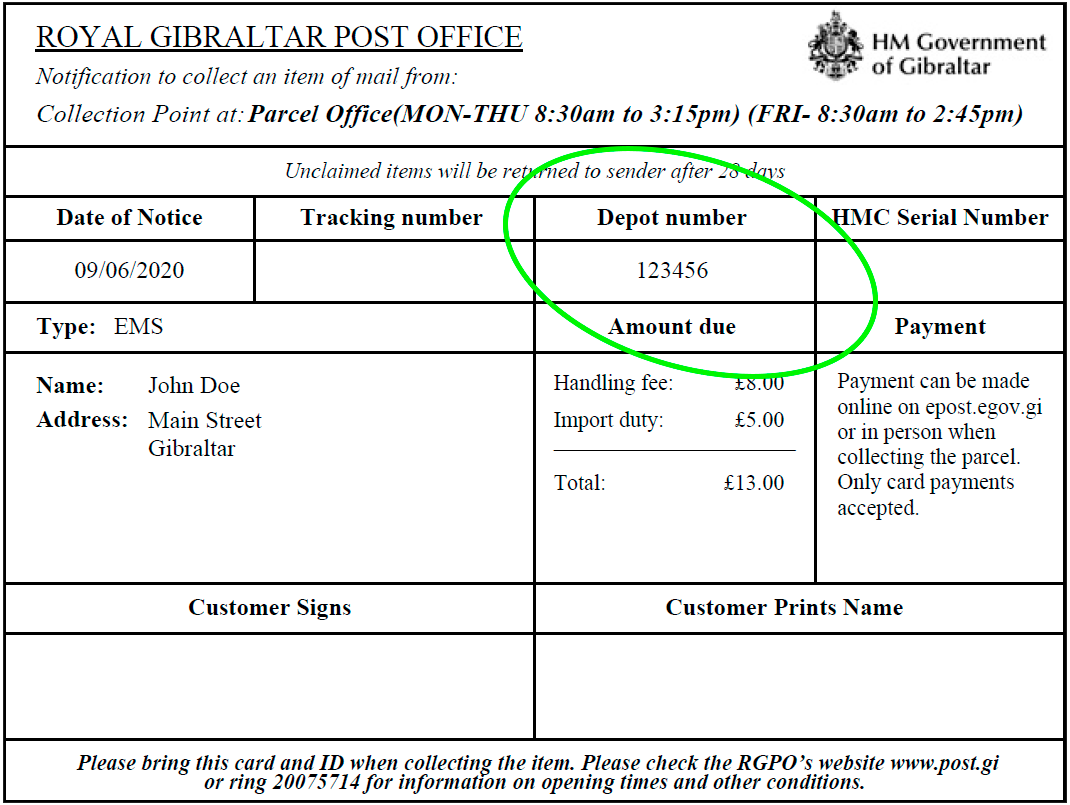 Once you are registered you will automatically receive all future notifications via email for easy online payment and quicker notification.